Acting on Impulse
Set up in Manchester UK in 2007, our aim is to give homeless and marginalised people a voice through film and theatre.  It's drama from the streets – as real as it gets.
Read More
Please Donate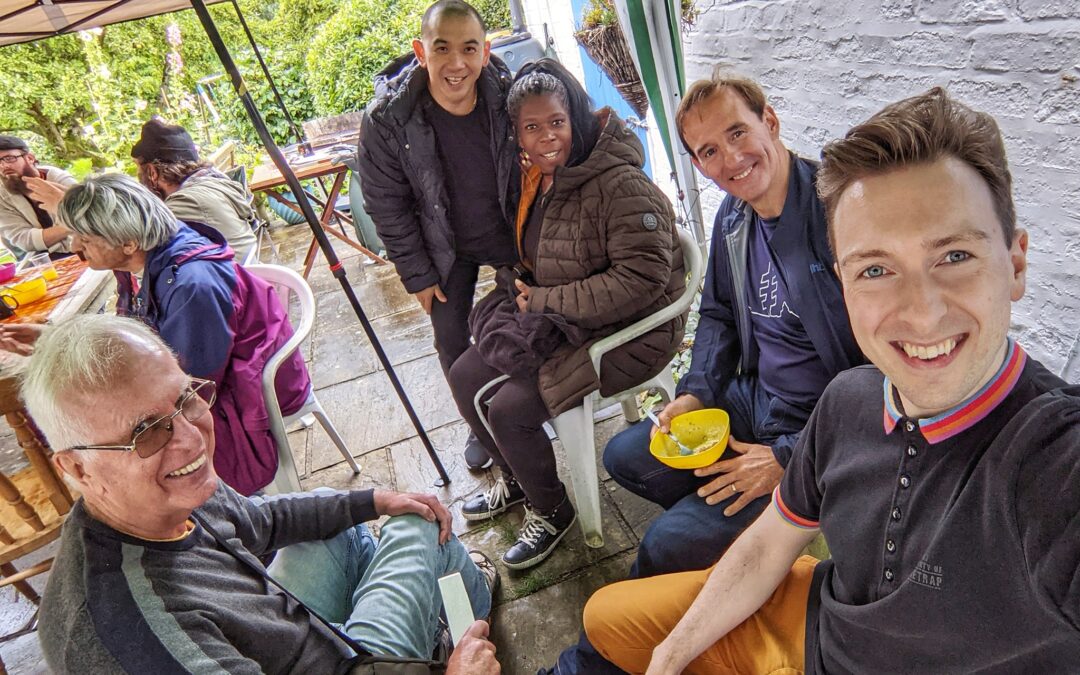 It was with delight that we were able to meet and have a BBQ together this summer. It's been 2 years since we've been able to hold our summer BBQ. The typical British summer weather did not dampen our spirits. Conversations flowed while the sausages sizzled and...
read more
No Results Found
The page you requested could not be found. Try refining your search, or use the navigation above to locate the post.

Winter 2021/22
We have re-started our programme of outreach projects. The next one will be at Oasis (Gorton). If you are part of an agency interested in us coming to run a project, please register your interest.

Winter 2021
We have started our main workshops again at Trinity Sports Centre. They run from 3pm on alternate Sundays – the next will be on 21st November. We have a theme for the year, which is the one suspended at the onset of the pandemic. We would welcome any newcomers to join our family of actors for this new production.

Online Premiere, 'Humanitas'
Re-live our first (and perhaps our favourite) film! A story inspired by conversations had while sitting on the curbside in Store Street, Manchester. Join us for a movie night at 8pm on Thursday 18th November. Watch on Facebook or You Tube. Search for Acting on Impulse.