The Films
Drama from the streets; as real as it gets
You won't find much in the way of special effects in our films. No monsters, no aliens, no space ships, no CGI, no big budget sets from another world. Instead we have to rely on what we can find in this world: real people, real stories, real passion, real drama. That's why all the scripts have been evolved from true stories told by the actors. It's drama from the street – as real as it gets.
Our first short film Humanitas was released in 2008 to widespread acclaim, and a year later our second short film Under the Tracks was released to equal praise. Following their success, plans are now in place for the production of our first feature length film.
Under the Tracks
Where the real streets lie.
The success of Humanitas lead to a huge increase in participants at the workshops, which allowed us to discover more talent, more stories and explore more territory. Released in May 2009, Under the Tracks was our second short film and took Acting on Impulse to new levels of social drama. Under the  Tracks was co-produced with Finite Productions.
Learning about the reality of life on the streets has been a huge journey for me, but the real credit goes to the actors, most of whom have had experience of homelessness. What you see in the film is authentic, it's what really does happen on the streets.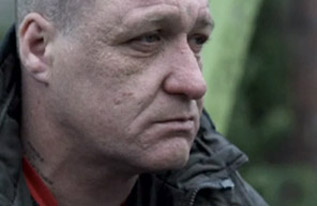 Humanitas
After some intensive work Humanitas premiered at The Cornerhouse, Manchester in June 2008. As it came to an end the audience rose to their feet and gave a standing ovation. Since then it has been screened at three film festivals, nominated for a human rights film award, and three of the cast have been signed up by agents.