Intrusive thoughts can be a nightmare but imagine if the thoughts weren't your own…
When Danny and Jada arrive at a hotel, it soon becomes clear that they are surrounded by people who want something from them. With dated décor and staff performing bizarre routines, checking out may seem like the best option. But do they have a choice?
The first time that our actors will see their film Penalty is at its Premiere at HOME Arts Centre in Manchester, on Saturday 7th July at 11am. If you haven't booked yet, you can get your free ticket via Eventbrite. This is a special event for them.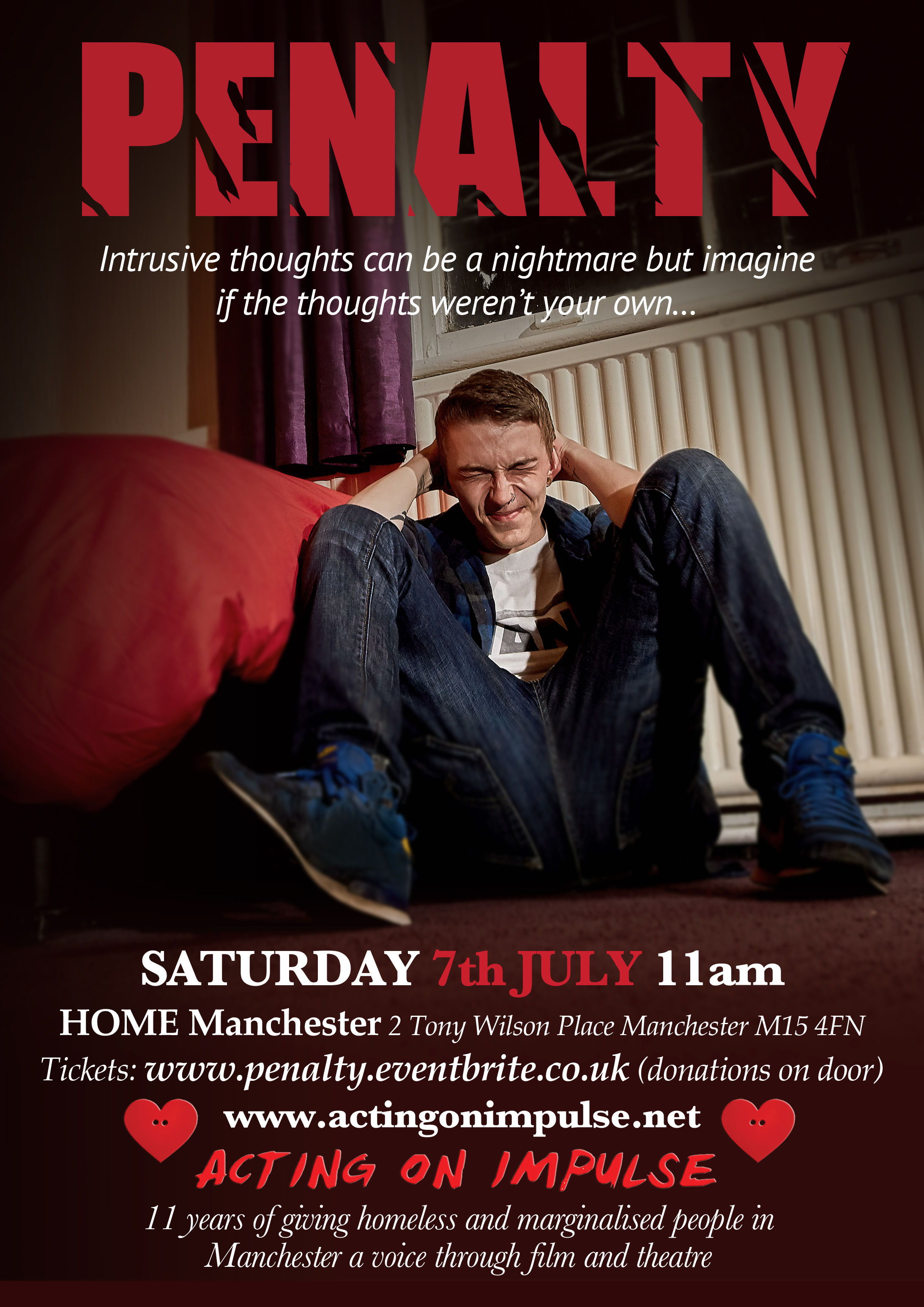 They will at last see the final story. The story that they have helped create during our workshops throughout the year. Penalty is the culmination of a project to which they have been totally committed and into which they have poured their hearts and souls. The added magical ingredients of music, animation and special effects will be beyond their expectations. We hope they will be so proud of themselves, we certainly are.
The programme will contain a few surprises, you'll see the cast in the flesh, with live interviews and an opportunity to ask questions. And you'll see not just one but 3 films. There's the main film, Penalty, and the Behind the Scenes documentary by James Statham. Then you can sit back and watch a murder mystery, Trade Out. Trade Out is an amalgamation of this year's outreach project films. There have been 6 this year and our Education and Outreach worker Rachel Muter has worked with 5 of them to create a scene each for the Murder Mystery. They all know who was killed and they all know the detective on the case. But no-one will know whodunit until they see the final film at the Premiere.
The 5 agencies are Acorn Recovery Stockport; JustLife Brunswick; Oasis Academy Oldham (our first project with a school!); Back on Track and Turning Point, both in Manchester City Centre. Each section of the film was made in just 3 short sessions, a huge achievement. Hope very much that we can fill the 230 seats of Home Cinema and give our amazing actors the standing ovation that they deserve.