Meet James Pouchly, one of our half marathon team.
What is your connection to Acting on Impulse?
My wife founded Acting on Impulse when we were first dating back in 2007. I went to the premiere of the very first screening of 'Humanitas', which I thought was incredible. I started to support and get involved in the subsquent films and screenings either being a 'runner,' 'continuity guy,' 'actor in cameo parts', 'driver' or generally anything that was asked of me!   
Why did you decide to run the Wilmslow Half marathon for Acting on Impulse?  
At first I was very reluctant to participate having never run any long distance event before, but I soon came around to the idea. Not only is it setting personal targets (to train, to get fitter, tick the box of doing a half marathon, compete with friends), it is also for a very worthy cause, close to my family's heart. If I can raise money and awareness by just going for a jog, then its all a bit of a no brainer!
So this is your first half marathon, how's training going?
It was slow at first, but then seeing other people's commitment, training schedules and personal best's, the competitive side of me has started dragging me out of the house and running 2/3 times a week, whether that be 5k or 10k. I can see my times are getting better and although I wouldn't say I enjoy it, I do enjoy the feeling once I return from a run. My times are improving with each run I do and dare I say my body is starting to enjoy it as I'm becoming a better runner. I just don't want to finish last so the next 6 weeks will see me push harder and trainer harder! Fingers crossed.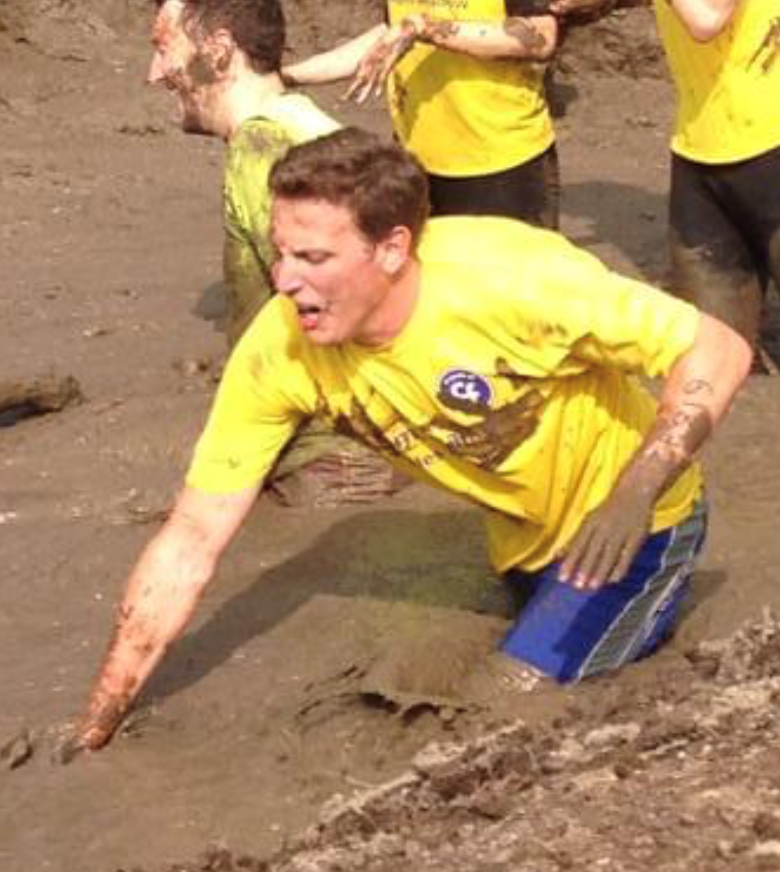 Hopefully the course won't be as muddy as this in Wilmslow on the 20th March!