We have been offered places in these fabulous high adrenaline challenges organised by Big Bang promotions – get in touch with Kate for more info and to book your place. 
What? Zip line across Media city
When? 5th June
Participant cost: £50 per place
Fundraising target: £100 
There are some health and safety restrictions, please get in touch for more info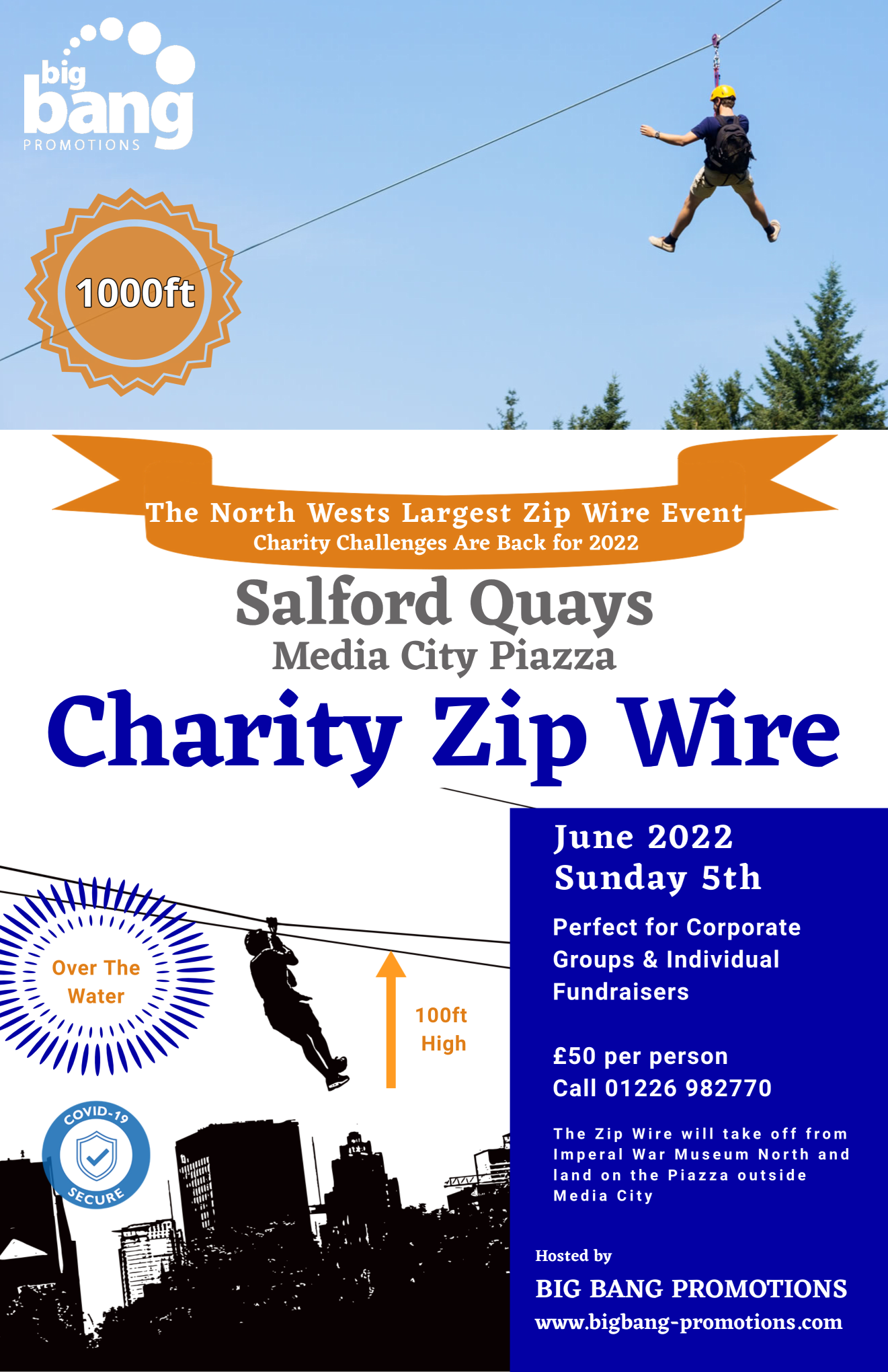 Maybe abseiling is your challenge?
What? Abseil down the tower at the Trafford centre
When? 24th,25th, 26th June
Participant cost: £50 per place
Fundraising target: £100 
There are some health and safety restrictions, please get in touch for more info