Last Friday the Acting on Impulse company of actors took to the streets of Manchester to film their latest production, 'Street Life – The Mockumentary'. Many of the characters from, 'Street Life – The Music Video', are back! The four day shoot took them around the city centre (including the protest scene shown in Albert Square), then to Clarendon Park in Salford, on to the now famous bus stop in Timperley and a residential area in Altrincham and finally to a derelict site in Ancoats.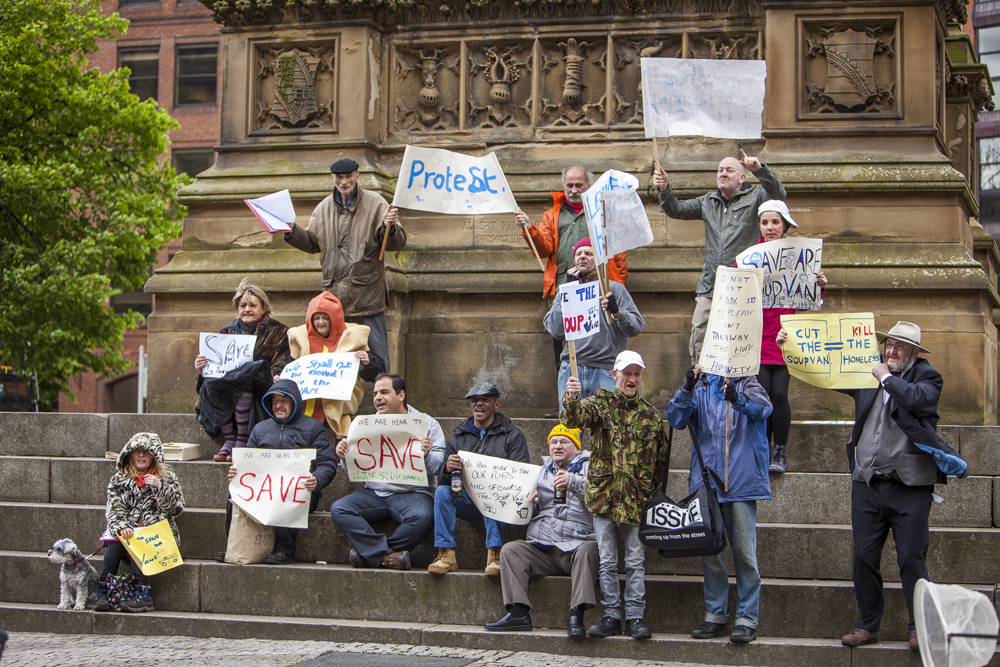 The actors and crew battled with a gruelling schedule which was made worse by high winds and showers on Friday and torrential downpours and more high winds on Saturday. But they got the job done! There was a real sense of elation at what had been achieved when the cameras stopped rolling on Monday evening as the last of the light faded.
There were many twists and turns as aspects of the story line unfolded. Most of the acting was improvised based on the characters and scenarios that had been developed in the workshops throughout the year. But our director, Joe Chambers threw in many surprises to get fresh reactions from the actors.
Now we have to wait for the editing and post production work to be completed. Watch out for details of the launch which will be early in July and then spread the word when it is launched on 'You Tube'.