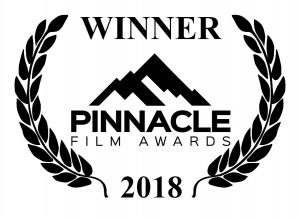 Penalty is the second of our films to move into the mainstream, focussing not so much on issues around homelessness but on creating a film that is gripping and entertaining, with a dash of socio-political comment thrown in. We take the audience through the doors of an innocuous seeming hotel, into a dystopian brave new world. When Danny and Jada check in, it soon became clear that checking out may not be an option.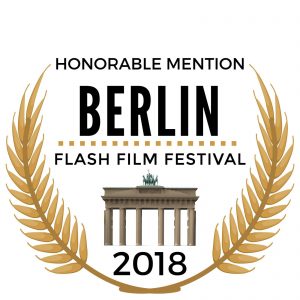 Our actors loved creating and making this film, it was something to really get their teeth into. Working with a large professional film crew and then seeing the finished film up on the big screen at HOME cinema in Manchester on 7th July 2018 raised their self-esteem and confidence to an all-time high.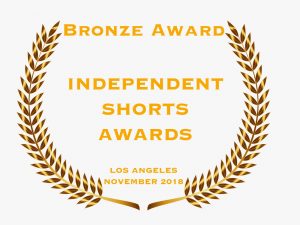 And that pride is increasing, as we collect a growing number of laurel wreaths from International film festivals. We feel that this film has something to say, that it is a showcase for what homeless and marginalised people can achieve, and that it is of a good enough standard to raise it out of the 'community film' category in film festivals and into the mainstream.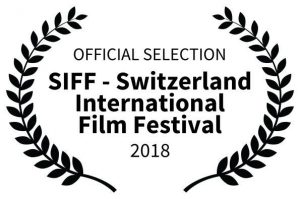 Penalty's Producer, Luke Filz, has worked tirelessly at entries and we now have 7 laurel wreaths to add to the film poster!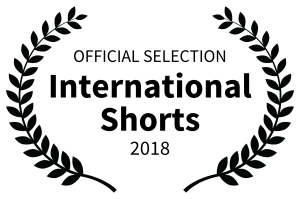 Official Selections
International Shorts, Melbourne, Australia for Best Horror Short
Alternative Film Festival, Toronto, Canada for Best Horror
Switzerland International Film Festival for Short Film
Chennai International Short Film Festival, India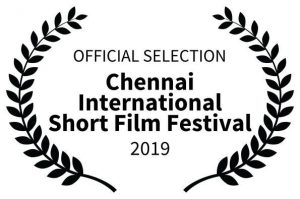 Awards
Bronze winner, Independent Short Awards, Los Angeles, Best Horror Short
Diamond Award, Pinnacle Film Awards, Hollywood, Best Narrative Short
Honourable Mention, Berlin Flash Film Festival, Extra Long Shorts
We are particularly appreciative of the detailed comments made by the Pinnacle Film Awards board:
Directing: Did the Director successfully execute the overall vision of the film by making sure it is being realized to the fullest extent at every moment?
4 of 4 say yes.
Writing: Did the project have a strong structural viewpoint and a good plot that tells both an intriguing and unusual story?
4 of 4 say yes.
Cinematography: Did the Director of Photography make sure scenes were captured in a manner that best illustrates the story?
4 of 4 say yes.
Editing: Did the Editor create a visual rhythm in the project that fulfils the vision of the project?
4 of 4 say yes.
Actors: Did the Actor/s convince the audience they are the characters they're portraying, and consistent with the goal of the project?
4 of 4 say yes.
Score/Sound Design: Did the Film Score/Sound Design compliment the visuals, and also help convey the emotion of each scene?
4 of 4 say yes.
Special FX: Were special effects used appropriately to stimulate the audience? Did they compliment the emotion of the scene?
4 of 4 say yes.
Festival Director's Statement: Penalty draws you in and leaves you with a brilliant twist at the end. Amazing film!
Your project has been nominated for: Best Narrative Short.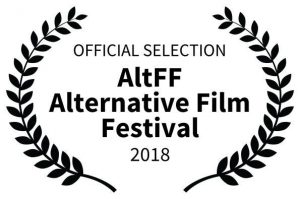 There are lots more results due to come, but in the meantime, a huge 'congratulations!!' to writer and director Lauren Pouchly, Producer Luke Filz, the talented film crew and post-production team, and most of all, to our brilliant actors.